Quicklinks:
Jewel Mango Diamond (UNSWEET)

Jewel Mango Salt Nic Juice
If you've been dreaming of the perfect mango salt nic juice with the sweetest, fruitiest mango flavor, your search is over! Trust us, we share your struggle for the pursuit of that perfect mango, too. When you need the juiciest mango flavor for your Suorin, SMOK Nord, or Juul, mango juice from our Jewel collection is the quintessential sweet treat.
Quality Ingredients for Big Flavors
Our salt nic juices are everything you've been waiting for and more! They're always handmade and tested in our FDA-compliant, ISO laboratory right here in LA. Rest assured that this mango salt nic juice contains only premium ingredients and no benzoic acid or vitamin E acetate.
We are proud to be one of the only brands that offer three levels of nicotine in our juice lines. We know that quitting cigarettes is hard, but delicious flavors and a premium vaping experience can help! Our special smooth salt nicotine solution provides higher satisfaction without any added harshness, and it's compatible with all the major low-watt systems such as Suorin, Juul, Aspire Breeze, Lost Vape Orion, SMOK Nord, Novo, and Trinity Alpha.
Try Them All
Looking for other flavor options? Our Jewel Fuji Nektar is a must-try for fruit lovers. Jewel Mint is a menthol masterpiece, and Jewel Tobacco gives you that classic analog cigarette flavor. We also have Jewel Mango disposables if you want something fast and easy.
Fast and Free Shipping on Orders Over $7
If you're tired of the same old mango flavors for your Juul, mango juice from Pod Juice is the one you've been craving. Our mango salt nic juice is going to blast your taste buds across the ocean and onto a breezy tropical island. Contact us if you have any questions, and be sure to take advantage of our free shipping on orders over $7.
**DISCLAIMER** Our salt nicotine is American made ejuice that is formulated in an FDA registered and ISO-7/GMP Certified Lab. Our own unique blend of 55mg, 35mg, and 20mg salt nic does not contain any Vitamin E acetate.
------------------------------------------------------------------------------------------------------------

Note: This flavor contains salt nicotine which is purported to make nicotine intake faster. These juices are intended only to be used in low-watt devices like Suorin, JUUL, Aspire Breeze, SMOK, JC01 by OVNS, and other similar pod systems. Not to be used in sub-ohm or high-powered devices.

Ingredients: Vegetable Glycerine (VG), Propylene Glycol (PG), Nicotine, Natural, and Artificial Flavoring. 

Nicotine Warning: This product contains nicotine. Nicotine is an addictive chemical. Keep away from children and pets. E-juice is only intended to be used with your electronic cigarettes, e-cigars, e-pipes or vaporizers. Not for sale to anyone under the age of 21 (or 18 in select states).
Customer Reviews
Write a Review
Ask a Question
10/10/2020
Ross E.
United States
Great delivery & timing
they are the fastest for getting the juice you need!
10/02/2020
wesley d.
United States
Great service and product
Best place to buy the best juice......
09/30/2020
Megan .
United States
Slow shipping
This juice is great I love the flavor. However, this store has the slowest shipping speed. I personally wouldn't bother paying $12 for 1-3 shipping when the store itself can't page an item faster than 48 hours.
09/14/2020
Brandon S.
United States
Great juice. But freshness questionable
I've order this juice about 10 times now and everytime it comes it's a different color! When is more clear it tastes the best. It's lighter crisper and doesn't go stale in a pod that fast. But the last order I received (9-14) it was really dark. It's like it's been in a hot warehouse for a year. The taste is still there but I find it goes bad and kills pods way quicker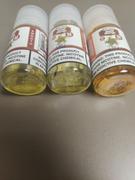 09/09/2020
Marco
United States